Is Mobile Friendly the Same as Responsive?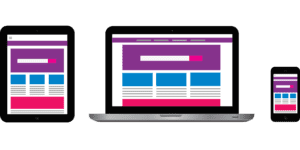 The primary difference between a mobile friendly website and a responsive website is that a responsive website rearranges and prioritize your website's existing content based upon the device the visitor is using rather than presenting an entirely different website for mobile devices.
This is particularly important when you think about the wide variety of screen size on mobile devices. For example, a website optimized to look good on a 4" screen is not going to look good on a 10" iPad, however both devices are considered mobile.
In a responsive design, the website detects what kind of device is sending the page request before it decides what to send to the visitor's browser. If your web page is loaded with high resolution images and video that look great on a computer, the site's responsive design would look at the mobile device and decide not to send the video or large images. 
It will also rearrange the content of the website into a mobile-friendly layout that is predetermined in the design of the website.
In addition to having a website that just looks good to visitors, there is also a Search Engine Optimization (SEO) component.
As mobile phones equipped with 3G connections became wide-spread, web search providers like Google were watching the percentage of searches originating from mobile devices slowly climb. Today, mobile search accounts for over 60% of all web searches.
As a result, Google will deprioritize your website's position in search results if the visitor is on a mobile device and your website is not responsive.
The bottom line is that no matter why you have a website, having a responsive design is a must.